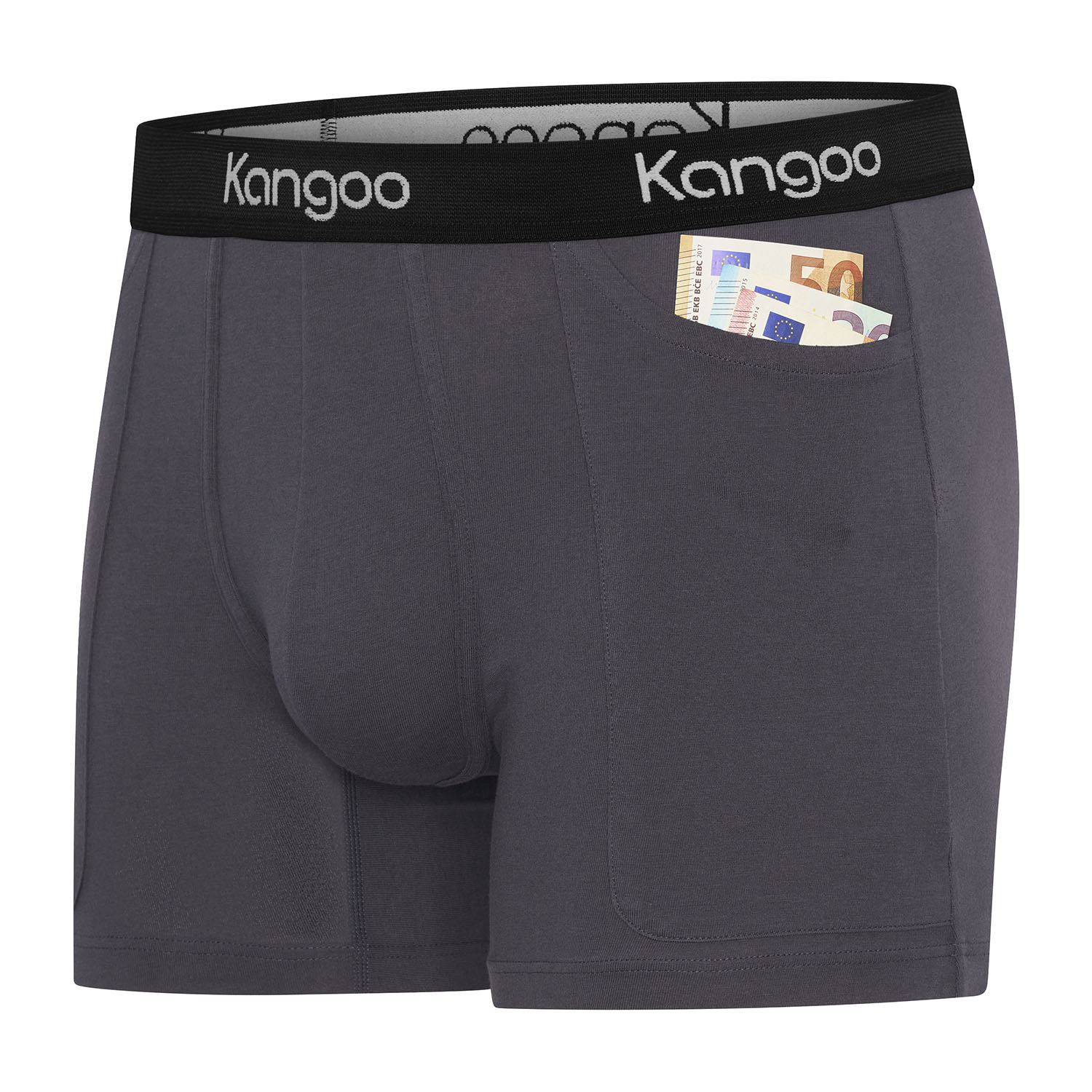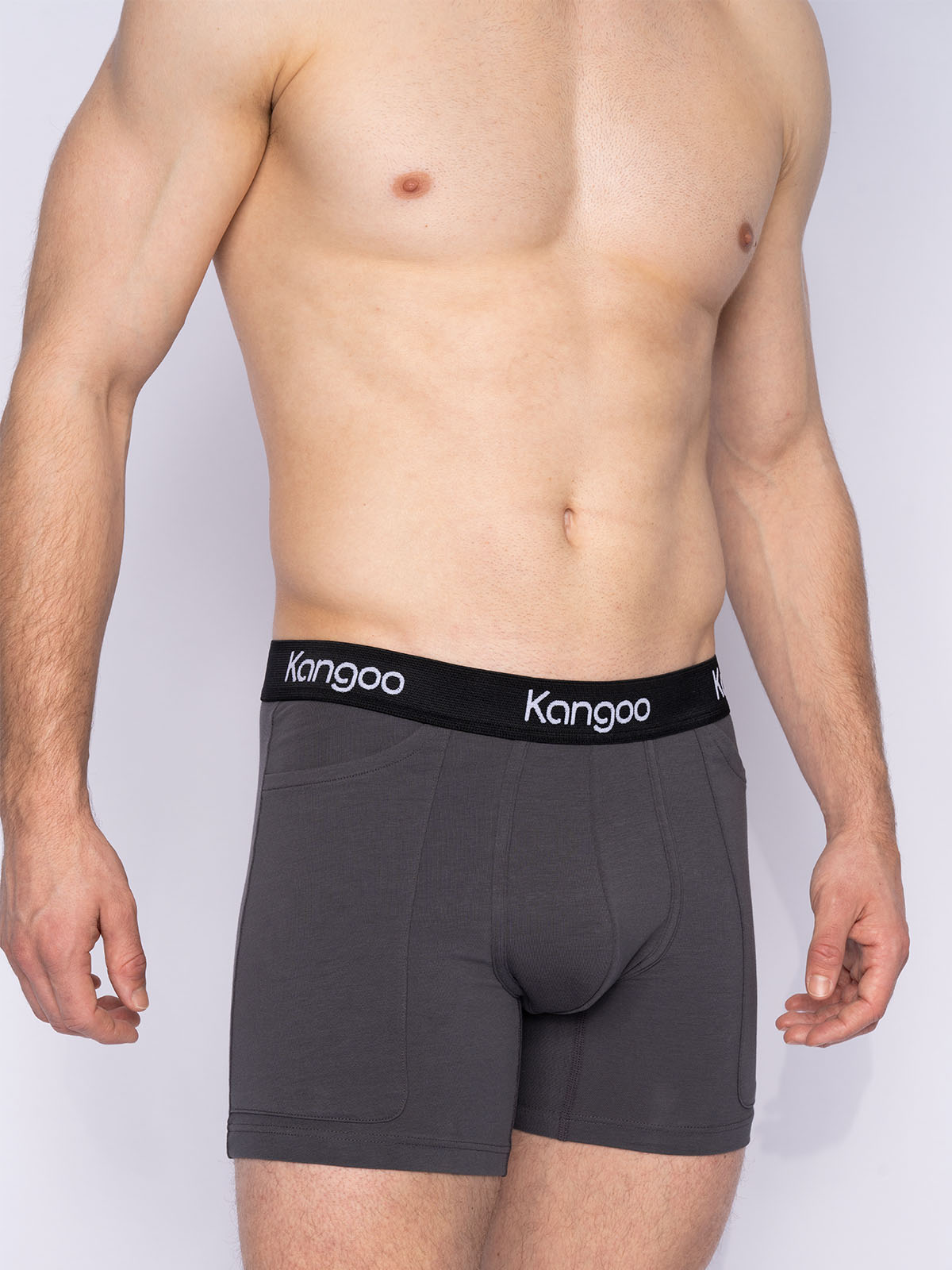 Kangoo | Grey & Black | 2-pack
Gratis verzending v.a. €49
Bestel vóór 12:00, morgen in huis
14 dagen retour
Only 11 units left
With Kangoo - Gray Black you always have storage options and because of the extra long legs you won't be bothered by underpants that roll up. What more could a man want? We don't know either.
✓ Material
95% Cotton, 5% Elastane
The Elastane ensures that you have all the freedom to move.

✓ Slim fit
Matching boxer briefs that fit your body.
✓ Extra long legs
2cm longer than the average boxer. As a result, the pipes do not roll up and they stay in place longer.
Our advice is to wash the boxer at 30°C, which is the best balance between cleaning and keeping the boxer beautiful for a long time. If you have had an accident, you can also wash at a hotter temperature at 40°C.

Prevent your boxers from ending up in the dryer at all times. Dryers are the enemy of all clothing materials that have stretch.
Tip: Turn your boxer inside out for an even better washing result.
Huh
Pockets?
Kangoos can be recognized immediately by the two pockets. These are big enough for your phone, chewing gum, condoms, bananas, alcohol minis, passports and bank cards. In short, everything you want to have within reach.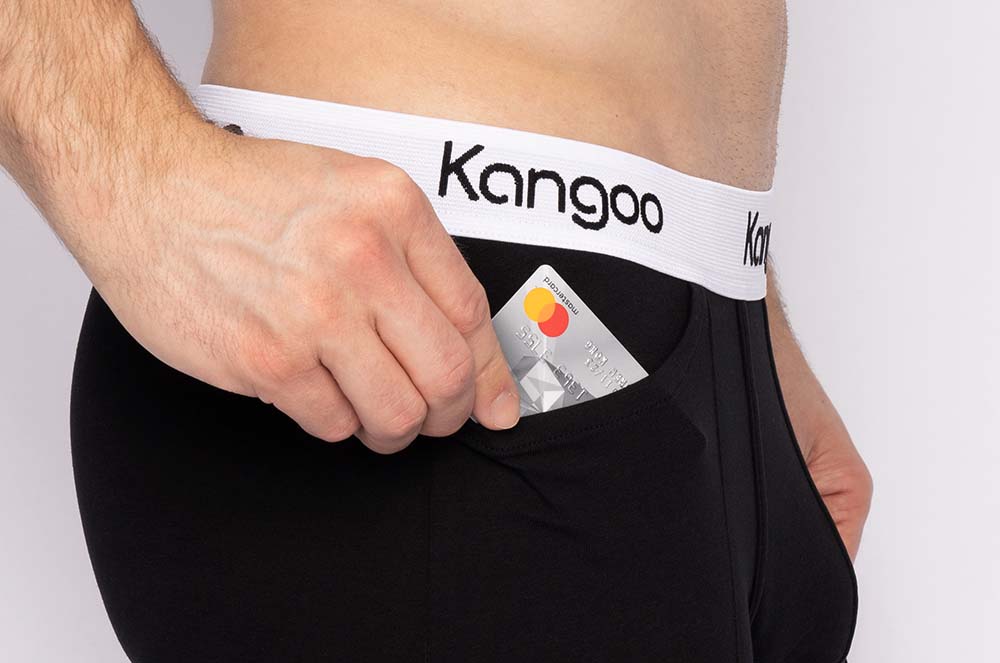 Whose hands are in your underwear?
The safest place
Your boxers are the safest place to store anything, because when strange hands enter this area, all the alarm bells go off in your brain. This could be because you'a pleasant time' going towards, or a 'interesting problem' have.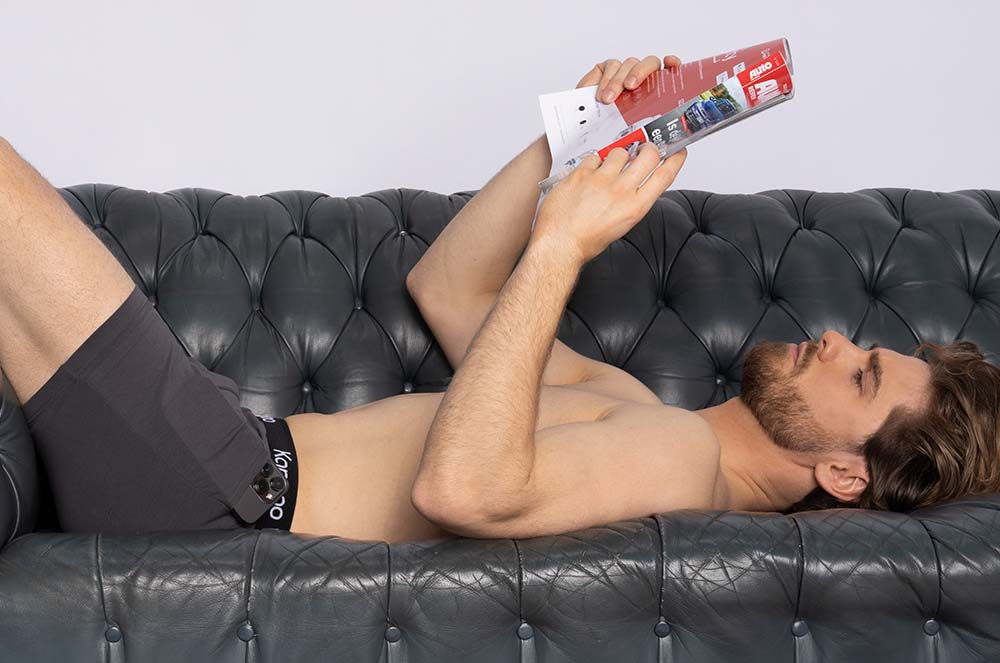 Form & function
All day comfort
Kangoos have longer legs that don't roll up. This keeps them comfortable to wear all day long. This unique fit and secure pockets make Kangoos perfect for intense sports, fun festivals and exciting travel.