Share a review with us!
Let us know what you think of your Kangoo. We'd love to hear about the cool, awkward and useful moments you've experienced with your Kangoo.
Do you have product feedback or other things we can think about for our next model? Drop them in your comment!
Huh
Pockets?
Kangoos can be recognized immediately by the two pockets. These are big enough for your phone, chewing gum, condoms, bananas, alcohol minis, passports and bank cards. In short, everything you want to have within reach.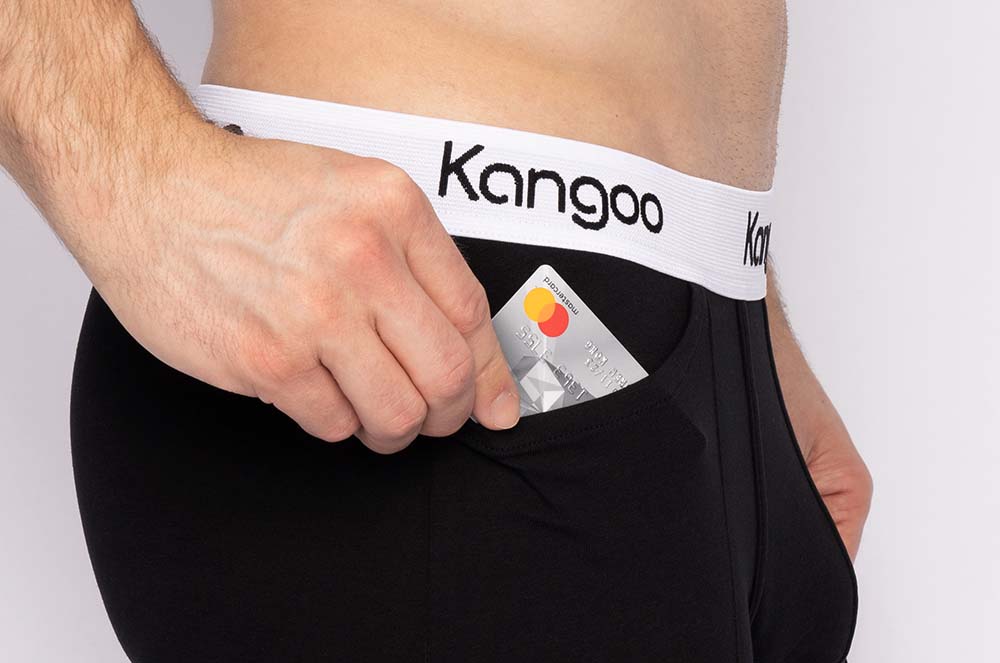 Whose hands are in your underwear?
The safest place
Your boxers are the safest place to store anything, because when strange hands enter this area, all the alarm bells go off in your brain. This could be because you'a pleasant time' going towards, or a 'interesting problem' have.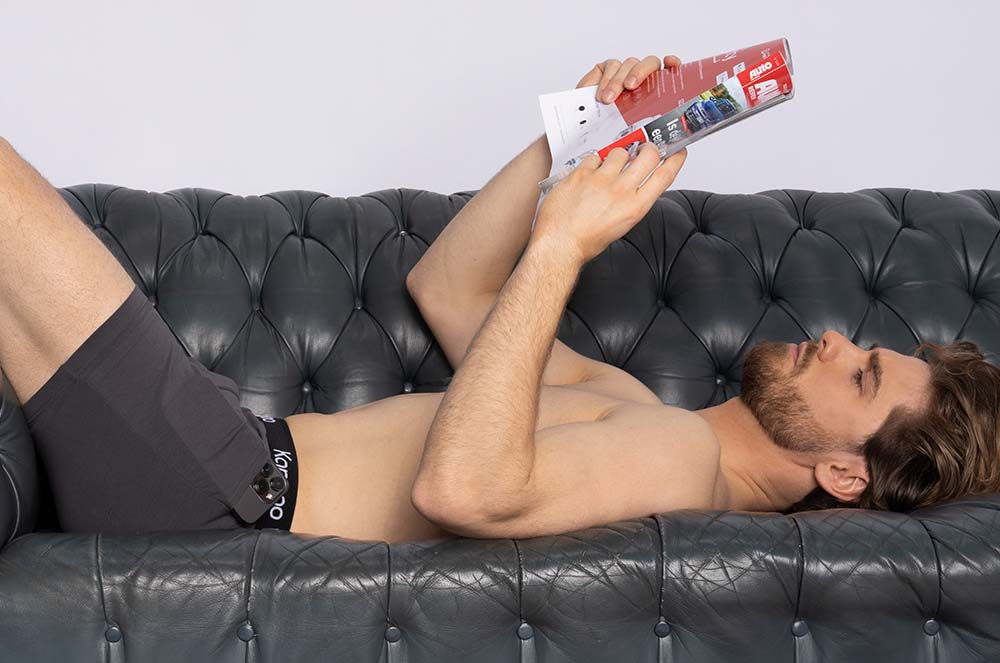 Form & function
All day comfort
Kangoos have longer legs that don't roll up. This keeps them comfortable to wear all day long. This unique fit and secure pockets make Kangoos perfect for intense sports, fun festivals and exciting travel.